What Our Customers Say About Us
The Fence Pro Tampa Bay family of satisfied customers continues to grow.  We believe it's due to our consistently delivering quality products & service at a fair price and  guaranteeing our professional installations.  Don't take our word, you can read what our customers are saying about us below .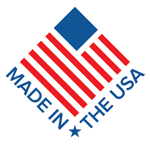 I am the owner of the home that Patrick Hanley requested you stop by for an estimate of fencing around the pool equipment. You were kind and honest enough to advise me against this endeavor. Since I have been in the real estate business since 1984 and also deal with the public on a daily basis, your candor is extremely appreciated. I have your card, have installed your information on my phone and shall never hesitate to furnish your name as a reference for fencing to my clients and friends.
Thank you for taking the time out of your day to stop by. It was nice to meet you and hope that our paths will cross again. Certainly for any of my fencing needs, you will be my first call.
This is the second time that I used this company and both times the job was a pretty big job. Alan is the owner and the guy is just an honest, straight forward person. He is friendly, professional and most importantly a man of his word. His workers are professionals, clean and know what they are doing. Alan checks on all the work if he is not on site and he returns to the site at the start and finish of the job if other projects keep him away. He goes over all the details and makes sure everything is spot on.
Both jobs went perfectly but there was a small glitch in the most recent job and how it was resolved speaks to the kind of company Fence Pro is all about. My neighbors on one side of me had a survey done because they just purchased the home. It was brought to my attention that the new fence was 20 inches on his property. We followed the old fence line and everything was fine until this new neighbor started a fuss about the 20 inches. It was my fault for not digging up my survey and handing it over to Fence Pro at the start of the project. The old fence was probably standing for 20 plus years. Anyway, after handing my survey over to Alan and he examined it, it showed that the infringement was actually more like 12 inches. Alan sent his people out and the moved approximately 60 linear feet of fence over 12 inches and did not charge me a dime. The change caused my double gate to be reduced to a single gate. What did Alan and his workers do? To my surprise, they built me a double entry on the opposite side of my house and again did not charge me.
I returned from a business trip to see this and called him right away to see what I owed him. Alan just said I am sorry for the confusion and don't worry about anything. I still told him to bill me when he got around to it. I think this example shows a company that stands by their product and they have old fashion values. This does not happen or come around often these days. He cares about his work and it shows.
Lastly, I would highly recommend FencePro to everyone. The product is way superior to Home Depot vinyl fence, There is no comparison of the two products. FencePro is superior by far. The workmanship is also outstanding. I will use them again for additional projects I have going on in the near future. If you have a fence that you need put up this is the company to use!!!!!!
"I wanted to thank you for your help and express to you & Fence Pro Tampa Bay on how pleased my family and I are with the fence.  I will be sure to promote your product any chance I can."
"Fence Pro Tampa Bay did an EXCELLENT job on my fence!  They were out there when promised, gave a great price and even worked on Christmas Eve, just so I could have my fence up for Christmas Day.  This says A LOT about a company.  I would recommend them to anyone who wants a great fence at a great price.  It was a pleasure doing business with these people.  Thanks, Guys!  Keep up the great work!!!  I will recommend you to many people!!"
"Your crew did a great job on my new fence AND they were in & out in less than a day!  Not only were they the most reasonable ($$$) in the area, but they were very professional and helpful ~ definitely a pleasure to do business with!  I love my new fence and would recommend Fence Pro Tampa Bay to anyone."
"The best price of all other competitors.  Very Professional!  Great work!  Everything was completed in one day.  Always available.  A+ materials."
"Fence Pro Tampa Bay's crew did a great job installing our new fence!  They were very professional, used quality materials and gave us a great price!  Thanks, Fence Pro.
"Fence Pro Tampa Bay is a high quality fence company.  They have been honest and straight forward by educating me on the materials used and how the environment can affect wood fences and such.  I would refer Fence Pro to anyone who needs a fence.  Good quality work, good quality products and a skilled & knowledgeable staff."
"The Fence Pro Tampa Bay crew installed a black aluminum fence in my back yard over the weekend and we cannot be happier with the results.  The yard looks beautiful, my dog is contained and even the neighbors are complimenting me on the nice fence.  And, they came in at $1300 less than their nearest competitor with a higher quality fence.  I will be recommending Fence Pro to anyone who asks."
"I have had twenty or so neighbors drop by and comment on how nice and how impressive and well built the fence was.  I was really surprised when two of my neighbors who have vinyl fences both stated that my fence looks better (one stated his looked like junk compared to mine) and when they heard the price they both could not believe it compared to what they paid.  From what they stated I saved thousands."
"I  decided to with Fence Pro Tampa Bay after contacting 4 other fence companies.  Fence Pro offered me the best price for the amount of yard I have and the turnaround time was a very reasonable few weeks out.  On the day of installation, they showed up on time and went right to work.  I was sure they would need several days to finish the entire job seeing I have a fairly  deep back yard and the job was finished in probably less than 6 hours.  They were extremely professional and did a phenomenal job.  I have already referred them to my neighbors and will continue to refer them to the rest of my development if they ask where I got mine.  Don't think twice about going with Fence Pro to set up any fencing you need.  They did quite a job!"